The other day, Grumpy Boyfriend was laughing at me and my blog. ENCORE! You're calling yourself Frenchie Mummy and you don't even have any recipes on it. Isn't the favourite hobby in France? Cooking in a big white kitchen, a glass of wine in the hands and a necklace of garlic after you cycled on your vélo to the local marché to get all your fresh ingredients? He is not very wrong indeed… I do that pretty much every day!
It goes without saying that I am a wonderful cook. Being Frenchie, I am indeed une cuisinière hors paire. I remember the days when my mum would cook lovely meals in the kitchen. I would occasionally help her. Par exemple, I have wonderful memories of us preparing some fondant au chocolat and me licking the chocolate cake mixture out of the bowl.
But let's get to the point. First time ever that super maman is willing to share with her readers her best recipe to date. The one indeed that made Grumpy Boyfriend falling under my spell. Le classique Bœuf Bourguignon.
Ready? Off we go for 7 simple steps and enjoy some great Frenchie food.
Drive or in my case, walk down your local COOK. Don't forget to stop by the boulangerie to get some Frenchie baguette. Oh non, we are in the UK so it's going to be difficult… Instead get some wine and an extra bit of cheese, even though you already have some brie, a Camembert and some cheddar in the fridge. You're not exclusive or nationalist, so you don't mind helping the British economy by buying the last one…
Go back home and put the oven on.
Pour yourself your first glass of wine. You're also allowed to have a little bit of cheese, or crisps if you prefer. Get whatever you are in the mood for basically.
Just follow the instructions on the box. You can also serve the side suggested.
Now, you have about 15 minutes of freedom where you can do the following:
Play with your dearest enfant(s) – I played with Baba all day long! It's definitely Grumpy Boyfriend's turn!
Watch some TV – You don't have any, you dummy mummy!
Read some posts from bloggers you love – Getting better…
Rather go on your own blog and check / answer comments made by other people. You are getting so popular. God knows if you will even have enough time! But you settle for that. It's much more fun than the other ideas.
Ding! Your hard work is finished. Time to get serious. You might be on your second glass of wine by now and you already had half of this gorgeous Camembert from Normandie…
Put your lovely apron on. Dish out in your most beautiful porcelain and your homme is well impressed by your culinary talents. Now, enfin, he realises how lucky he is to have found you…
Alors? Loving my best secret? You're more than welcome. Please feel free to share with us your best recipes. You never know. You might inspire me to get in the kitchen for real and transform myself into une fée de la maison to Grumpy Boyfriend's surprise.
Do you think that Frenchie Mummy is funny and played you all along well? You seriously didn't believe that she was a great cook! Don't be too ashamed. Vote for us for the Mumsnet Blogging Awards 2016 for the Best Comic Writer category. If you haven't done it yet, you have  until 31st July.  It's very simple; just click on the link above. Merci from a domesticated goddess, well almost…
Please, vote for us in the category NEW BLOGGER ON THE BLOG http://www.teapartybeauty.com/2016/07/bloggersblogawards-2016-voting-now-open.html/?utm_content=buffer10ad5
This post is part of the monthly link up party Our Growing Edge. This event aims to connect food bloggers and inspire us to try new things. This month is hosted by Sophie from Cooking Trips.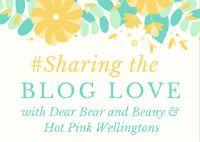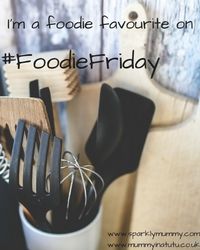 Proud winner of